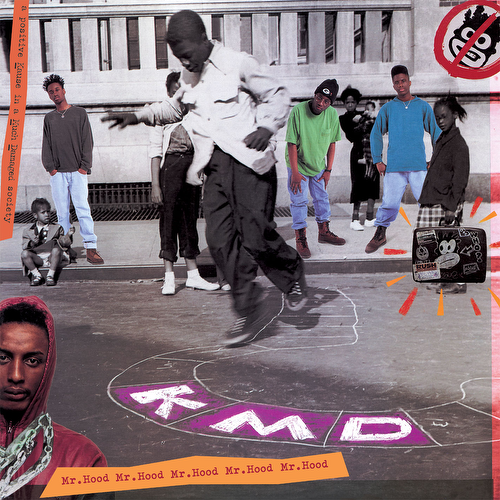 [RSD21D2] KMD - Mr. Hood (2xLP, tricolour vinyl, OBI-strip)
RSD2021 Item - DROP 2
2xLP, tricolour vinyl, OBI-strip

Get On Down - GET52738LP

Tri-colored vinyl. First issued in 1991. Reissued by Traffic 2004. Just went out of print - and will stay out of print until late 2021 (post-RSD). 3000 pressed , 500 for the UK. "To commemorate its 30th year Get On Down presents "Mr. Hood" in a never to be repeated tri-color pressing of the double LP. KMD (Kausing Much Damage, or a positive Kause in a Much Damaged society) was the early 90s Hip Hop group that served as a launching pad for the career of the artist we now know as MF DOOM (known during his KMD tenure as Zev Love X). In the 30 years since Mr. Hood was released so much has changed in the world and the world of Hip Hop but this recording has maintained an ageless appeal with DOOM becoming an artist of legendary stature.